LOCATIONS
SHOP WITH US AT OUR LOCATIONS ACROSS THE SOUTHEAST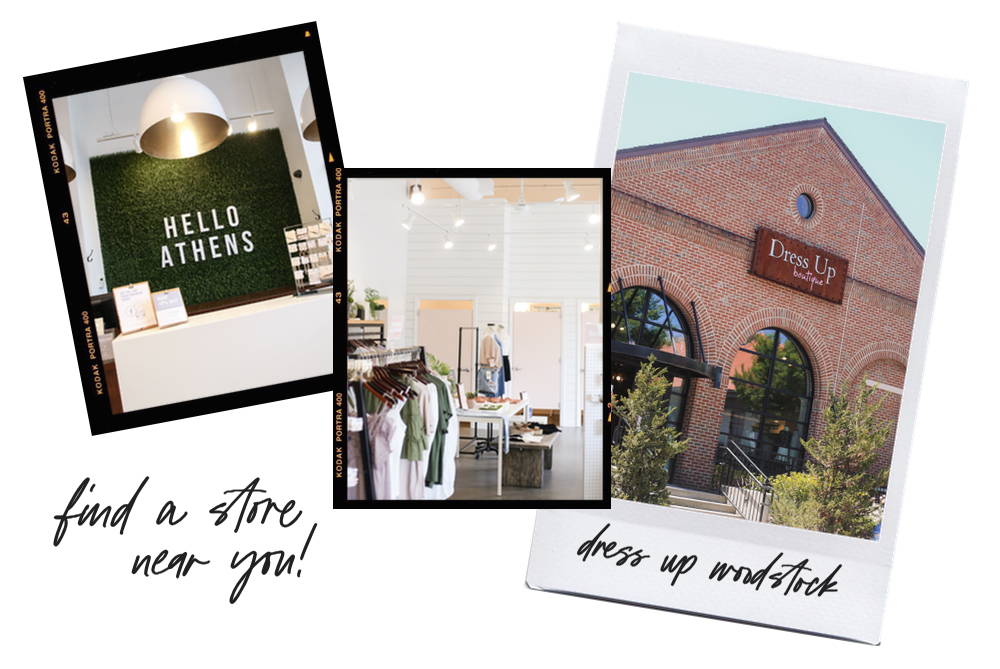 ---
Dress Up Store Locations
Shop with us at one of our 19 store locations across the southeast in GA, TN, SC + AL! Just like our online women's boutique, we get in over 75 new styles every single week with new releases 2-3x weekly! It is like a new store full of stunning and affordable women's clothing and accessories every time you shop with us! We carry a wide selection of trendy women's tops, dresses, bottoms, jumpsuits, cheap rompers, jewelry and shoes! No matter your style preference, we have something pretty or you! Shop the latest in fashion trends for 2020 - including tie-dye, cozy loungewear, distressed denim, espadrilles, pretty tops, babydoll dresses & animal prints!
Our buyers have this in mind when selecting our beautiful collection of clothing: the best fits at the best price. We want to be your go-to clothing store to find the perfect outfit for every occasion! Find the best beach outfits, office outfits, cute casual outfits and more by browsing our styled collections! Stop by one of our boutique store locations to shop our newest arrivals and let our team members pick out the perfect outfits for you! We love connecting with & styling our customers!
Click your state above to find one of our women's clothing boutiques near you! We can't wait to meet you!