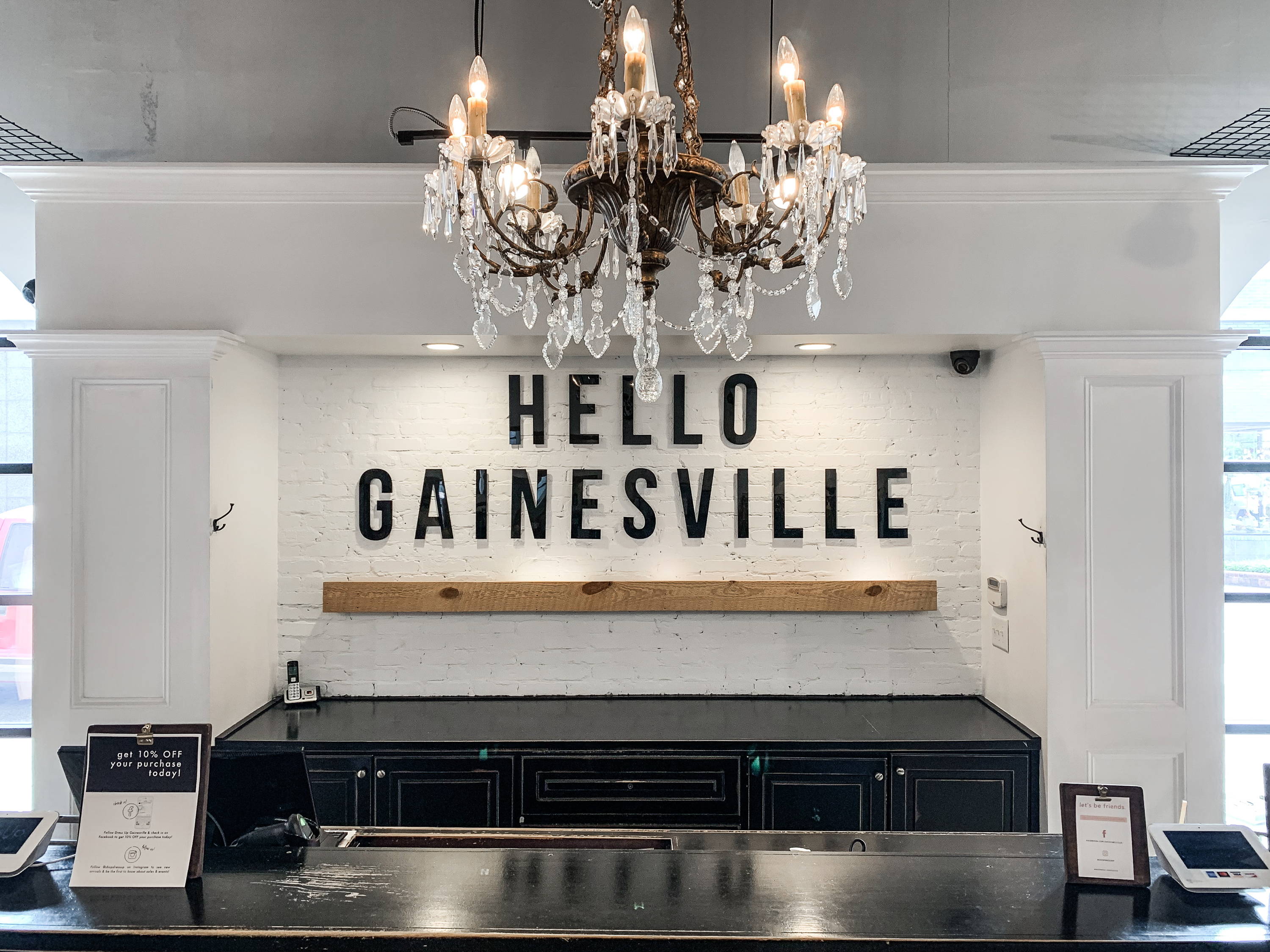 Thanks!
This field is required
This field is required
This field is required
Hello Gainesville! Dress Up Gainesville is located in the heart of the town on the beautiful Gainesville Square. You can't miss us, just look for the big Dress Up sign on top of our store! Whether you're shopping on your lunch break or spending some of your weekend on the Square, make sure you stop by Dress Up Gainesville! Parking around the square makes it so easy to just pop-in or you can spend the day with us! We don't mind either way!
Everything at Dress Up is under $50, all the time! Plus, we get in new arrivals 2-3x a week! Whether you're looking for trendy shoes, a cute jumper, affordable dresses, or the perfect accessories, Dress Up has it all. We're here for all your fashion needs and wants. We can't wait to meet you and help you look your absolute best!